Small Block Chevrolet

Rods & Pistons

Magneto Drives & Parts

Gear Drives & Front Covers

Gaskets

Valve Covers & Oil Pans

Cylinder Heads & Valve Train

Internal Parts & Accessories

Crank Hubs & Supports

Blocks & Cranks

Headers & Exhaust Parts

Fuel & Injection

Billet aluminum rods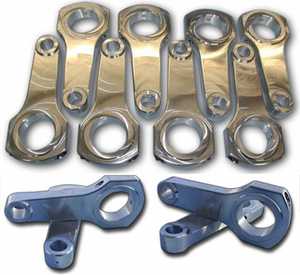 Billet aluminum rods. 100% American made! Fully CNC machined 7075 material,7068 is availible any pin size any reasonable length, ARP 2000 bolts, optional L-19 bolts, Direct replacement for Brooks B-2 rods, Cryogenic metal processing availible +$125.00, best value on the market!
$975.00
2 week turnaround time

Crower connecting rods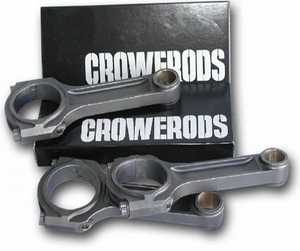 Crower connecting rods. For sportsman type rods
$650.00 - and up.
Pro billet and titanium rods available by request.